Low Cost Rental Cars from Frontier

Car rental without frontiers!

Frontier Rental Car have rental cars across hundreds of locations in the US, Canada, Mexico and worldwide at competitive prices with a 24 hours online support.

Easy, simple and mobile friendly.

We provide reliable service and a real choice of options that allow you to customize your vehicle to match your needs and your budget.

There is no need to do multiple searches on different websites because the inventory of most of the major rental car providers are displayed in real-time on this website.

Simply type in the city or airport name you require into the search engine on the right-hand side.

Many suppliers accept debit cards but we recommend you to check once you have conducted a search, by clicking on the link Terms & Conditions near the car photo of your choice.
Recent Rental Rates
Ford Edge or similar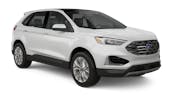 ✔
Air conditioning
✔
Automatic Transmission
5 days in June,
New Orleans - Budget - New Orleans, United States of America
Hyundai Santa Fe or similar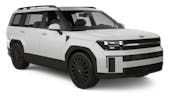 ✔
Air conditioning
✔
Automatic Transmission
8 days in August,
Greater Rochester - International Airport, United States of America
Hyundai Santa Fe or similar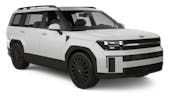 ✔
Air conditioning
✔
Automatic Transmission
6 days in May,
Las Vegas - Airport, United States of America
Copyright 2023 carhire.lu. All rights reserved